Real Estate Designations of Rory Higgins
In addition to earning a real estate Broker License, Rory has also earned the following designations:

The Certified Negotiation Expert (CNE) designation is the premier negotiation designation in real estate. Agents who earn this designation have advanced negotiation skills and can better help clients achieve their goals. Agents will learn how to strategically plan their negotiations, how to deal with overly competitive negotiators, and how to persuade and influence the other side of the transaction.
The Accredited Luxury Home Specialist (ALHS) designation is a prestigious appointment held by 3,000 real estate professionals dedicated to helping luxury home buyers and sellers fulfill their real estate dreams. The intensive required course explores national luxury housing trends, specialized luxury buyer and seller needs, development and delivery of unique high level services, representation issues, liability and risk management, builder services, personal marketing, and much more.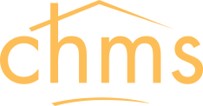 Certified Home Marketing Specialist (CHMS) In today's economy and market, many sellers don't have the resources for staging a home for sale as it is portrayed in the media. Heralded as one of the best real estate courses in the industry, the Certified Home Marketing Specialist (CHMS) designation indicates the agent has an education in integrating marketing and staging to help create a strategy for every home seller in every market.

Certified Luxury Home Marketing Specialist (CLHMS) Widely recognized as the best luxury training available, the Institute for Luxury Home Marketing offers this designation to the Top Agents. Members are recognized as well-trained professionals who have special upper-tier expertise and have successfully proven their expertise in the luxury home and estate marketplace. Members who have met stringent luxury sales performance standards earn the CLHMS designation.

The Million Dollar Guild (MDG) is an exclusive classification, given only to agents with proven success in the million and multi-million dollar residential real estate market. Awarded by the Institute for Luxury Home Marketing, under the CLHMS designation, this is a highly regarded classification that shows the agent's expertise in helping luxury home buyers and sellers fulfill all their real estate wants and needs.

Short Sales & Foreclosure Resource (SFR) In today's market, knowing how to help sellers maneuver the complexities of short sales as well as help buyers pursue short sale and foreclosure opportunities are not merely good skills to have—they are critical. Agents with this designation are able to direct distressed sellers to finance, tax and legal professionals, qualify sellers for short-sales, develop a short-sale package, negotiate with lenders, tap into buyer demand, limit risk, and protect buyers.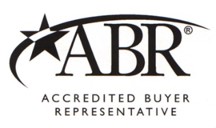 The Accredited Buyer Representative (ABR®) designation is the benchmark of excellence in buyer representation. This coveted designation is awarded to real estate practitioners by the Real Estate Buyer's Agent Council (REBAC) of the National Association of REALTORS® who meet the specified educational and practical experience criteria. With over 40,000 members, REBAC is the largest association of real estate professionals focusing on all aspects of buyer representation.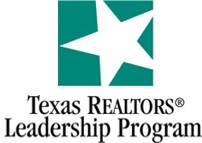 The Texas Realtors Leadership Program (TRLP) is an exclusive and innovative program designed to provide self-motivated industry leaders the opportunity for leadership development. This leadership program develops a community of selected participants who transform the power of knowledge into volunteer service. Its core values include: Community, service, integrity, and commitment.